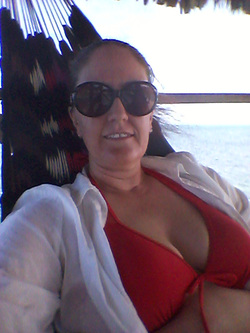 So, the journey begins at Pearson International Airport...
Having packed Carry-on only, and printed up my ticket, I got to skip the line at check-in - yay! - but, sadly, not the line at the gate. Or, should I say 'lines'. There were 2. One line for just standing there going nowhere, and one that actually proceeded to security. You know how they say to show up 2-3 hours before your flight? Why? They make you stand in line 1 until 1 hour before your flight, then let you move into the actual line that goes somewhere. Let me tell you, people were losing their $hi-! One man actually starting kicking things while yelling very bad words! These were not the only bad words to be heard!!! Anyway, they eventually let me proceed to security. Ever had one of those moments where you know it's a bad idea to start laughing? When security is taking away a 'weapon' is one of those moments...but I couldn't get the scene from Never Been Kissed, where they took her nail file away, cuz it was a weapon, out of my head as they took my nail clippers away, because it had a nail file on it! So, I spent my week in Belize with nasty toenails!
Arrived in Belize (nasty toenails, and all) to overcast skies... :-P I hadn't booked transportation to the Water Taxi, cuz I had read online that single travellers can find other single travellers at the airport and you can share a cab. What they failed to mention, is that one should do this before leaving the airport. I did find someone to share with, but the taxi drivers wouldn't let us share! They actually body blocked the cars, refusing to let us both get in the same cab! WT-? Well, no tip for them!!! As for the water taxi - sigh - another weird 2 line situation ensued! You get in line for your ticket, then they have you get in another line to have the person sitting right next to them rip your ticket!?!? Surely, the first woman could have ripped the ticket, or handed it to the woman beside her to do it? Surely? I shudder to recall the boat - if it an even be called that - the words 'sardines in a can' comes to mind. Nuff said.
Caye Caulker is beautiful, in a kinda run down, colourful explosion, way. It's very small - you can walk from one end to the other in about 1/2 an hour. Everyone is super friendly, especially the men! The main means of transportation is bicycles. You can also, obviously, walk, or take a golf-cart-taxi. Mostly, I walked. Did some bike riding too, on a bike that reminded me of being 10 years old - where are the flippin' brakes? - you know the kind you have to pedal backwards to stop? Yeah... It had a basket. Sexy!
I stayed at Colinda Cabanas. Had my own cabana, with a hammock and everything! Talked to some people who stay there every year. Apparently, this is the place to stay in Caye Caulker if you like quiet. If not, stay closer to The Split (the hip, happenin' place to be). As I'd had a very long, busy year, mostly I hung out - literally - in the hammock on my porch, or the one under the palapa at the end of the dock. Ahhhhhh...stress release... Checked out The Split, but it was mostly 20-somethings in bikinis, surrounded by drooling male 20-somethings. As I'm no longer a 20-something in a bikini, and there was no shade to be had - I BURN - I didn't spend much time there. Basically, I 'hung around' and drank rum... :-D
Food... Ate almost exclusively at Auntie's and Syd's. Very yummy - you have GOT to go to Syd's on Saturday for their BBQ special!!! - and inexpensive. Checked out a bunch of other places, but mostly they all had seafood - go figure! - which I'm not all that keen on. There are also a buttload of grocery stores - all owned by Asians, yay coconut milk! - where you can find most things you need. Prices are kinda weird tho...some things, like chips, are crazy expensive ($6 USD for a bag!) and some are crazy cheap.
That's about it... Got eaten alive by bugs - as per usual - so ended up going home looking like I have the pox - any pox but French! - and itching like crazy! Would have loved to have stayed longer, but it's probably best I left while I still had an inch or two of uneaten skin! All in all, 2 thumbs up for Caye Caulker!